Top Things To Do In Kelowna This Winter!
Posted by Chris Sereda on Thursday, January 19, 2023 at 7:06:21 AM
By Chris Sereda / January 19, 2023
Comment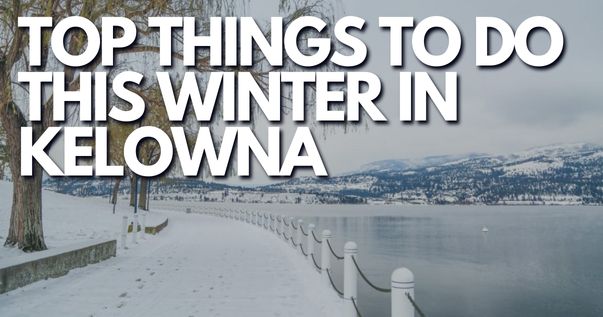 Kelowna is located in the Okanagan Valley of British Columbia,and is a beautiful place to visit during the winter months. Always bursting with outdoor fun for the whole family! The Okanagan is home to an abundance of stunning mountain terrain, and mild but snowy weather, making it a winter wonderland every season. So if you are somebody that lives for some outdoor adventure, or even somebody who prefers to cozy up indoors in the chillier months we guarantee there is something here for you! Below we have combined some of our favorite ways to get out and enjoy the winter season.
1. Skiing and Snowboarding: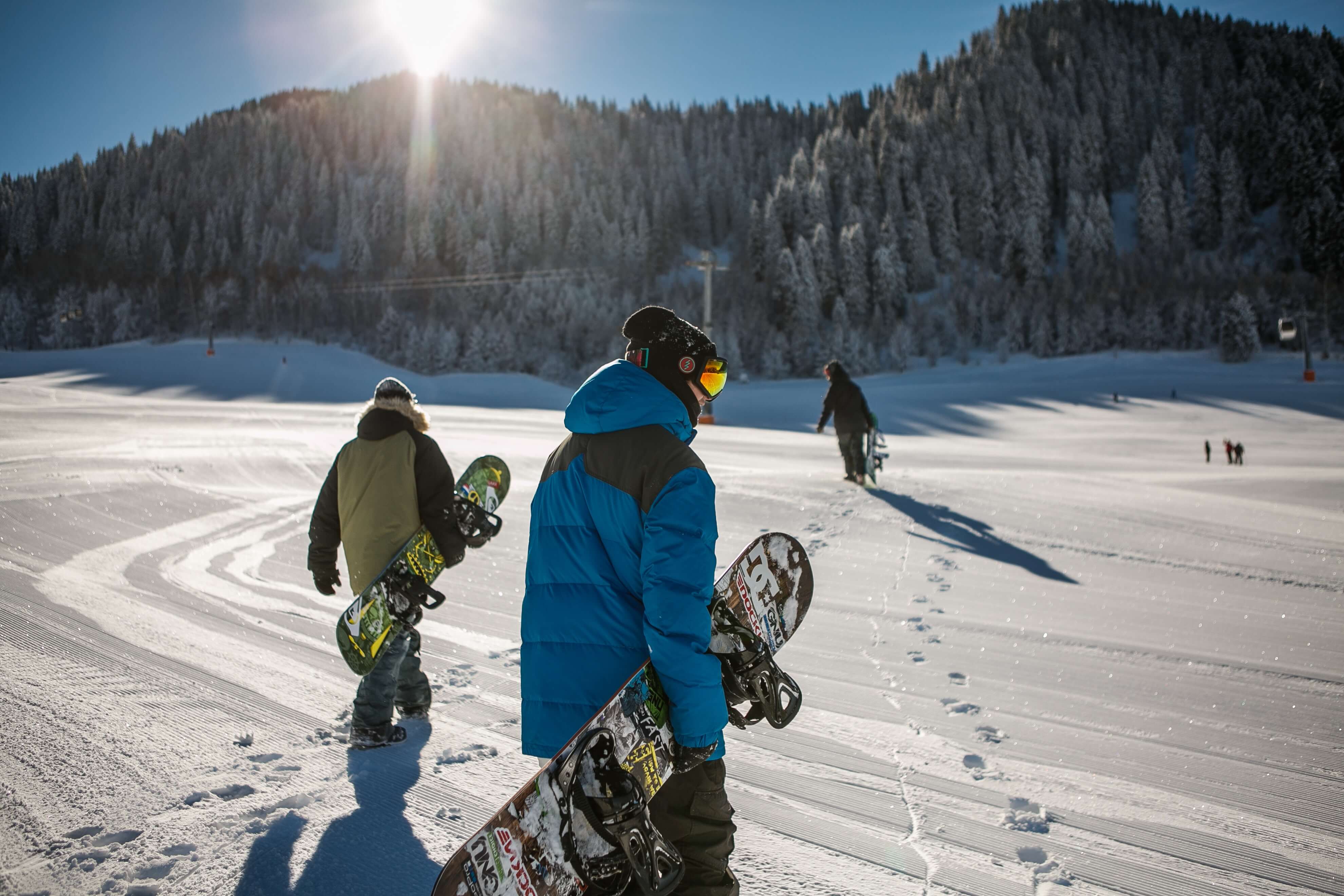 We are so fortunate to be 45 minutes away from one of Canada'slargest ski in- ski out resorts, Big White. Big White has been a family run operation since 1963 and is highly cherished by residents and visitors of the Okanagan. With 16 chair lifts, over 2,700 acres of champagne powder, and a variety of terrain for people of all levels, Big White is a fun outdoor playground for the entire family! This mountain resort is home to a variety of other activities including snowshoeing, tubing, ice skating, snowmobiling, nordic skiing and more. Relax and warm up throughout your day at a large variety of restaurants and bars, or ski into one of many available accommodation rentals to kick your feet up!
2. Snowshoeing:
The Okanagan Valley is a beautiful place to explore in the winter, and the best way to do so is to truly immerse yourself in the surroundings. Perched in the mountain ridges about 20 minutes east of downtown lies Kelowna Nordic Ski and Snowshoe Club. This locally run club has been operating since 1977 and is home to 75 km of wooded trails, rustic cabin facilities and state of the art grooming equipment. Kelowna Nordic Club takes pride in offering well marked trails, and perfectly groomed terrain for all levels.
3. Ice Skating: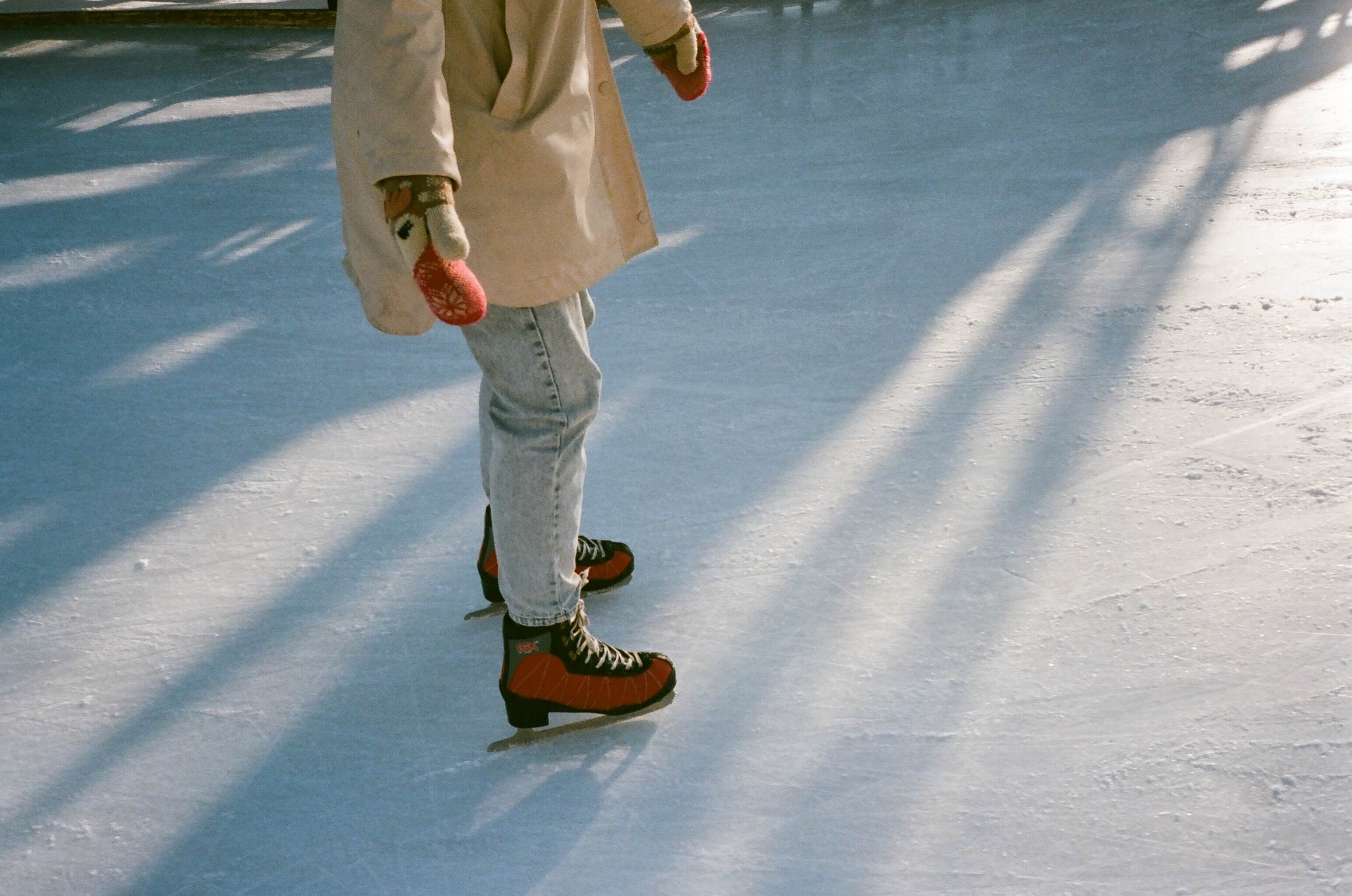 Immersed in the heart of downtown Kelowna lies Stuart Park, a beautifully lit up ice skating rink located just off the lakefront boardwalk! This local family favorite is open December-February and offers free fun for the whole fam! Skate rentals are always available, bonfires are litto cozy up around, all you have to do is come down and lace up!
4. Wine Tasting:
The Okanagan Valley is known for being the wine capital of Canada, however many people think that wine sippin' season is only three months long. But to many's surprise, our incredible wine season thrives all winter long! Kelowna is home to several wineries that offer tastings and tours throughout the snowy months. Winter wine tasting happens to be a favorite for both locals and those visiting the area. There are less crowds, and the vineyards are breathtaking in a crisp, snowy wonderland. We suggest grabbing a glass of your favorite, and soaking in the sights surrounding you.
5. Hiking:

Hiking in the winter can be a unique, stunning, and rewarding experience. A cool thing about Kelowna is you can hop in the car and head in any direction and land yourself at the foot of a towering mountain to climb. The colder temperatures and snow-covered trails can make for a peaceful and serene setting, with fewer crowds and a chance to see wildlife in its natural habitat. A few favorites include Knox Mountain Park in north downtown, and Mount Boucherie in West Kelowna. We also suggest checking out The Kettle Valley Railway, Rose Valley Regional Park and Bear Creek Provincial Park. Winter hiking in the Okanagan offers a different perspective of the local landscape, as the snow transforms familiar trails into a winter wonderland.
6. Dog Sledding:
Dog Sledding: Another unique winter activity to do in Kelowna, BC is dog sledding. This is a great way to experience the beauty of the Okanagan Valley in a different way. Dog sledding companies in the area offer guided tours on various trails through the mountains, providing an exciting and adventurous way to explore the area. You'll be able to enjoy the stunning scenery while being pulled by a team of friendly and well-trained dogs. It's a one-of-a-kind experience and a great way to bond with nature, and you can also learn about the history and culture of this traditional mode of transportation.
These are just a few of the many incredible activities that we highly suggest experiencing this winter!
No matter what your interests are, Kelowna has something to offer everyone during the chilly months. Whether you are looking to hit the mountain for some fresh powder, sip on your favorite glass of red, or simply get away for some new scenery, we suggest you do it all here!