For Sale By Owner

Kelowna

-Why FSBO is a bad decision
There are a ton of people in the Kelowna area who want to list their home for sale by owner in Kelowna. But occasionally we find out that there are people who believe that they can list their own house in an effort to save money. You might know it by its acronym, FSBO for short. FSBO homes in Kelowna often don't do as well as your typical agent-listed home. That's because when a home is for sale by owner in Kelowna, they don't have the extensive network of an agent, the wide market of the MLS, or the base of buyers and sellers of a professional realtor.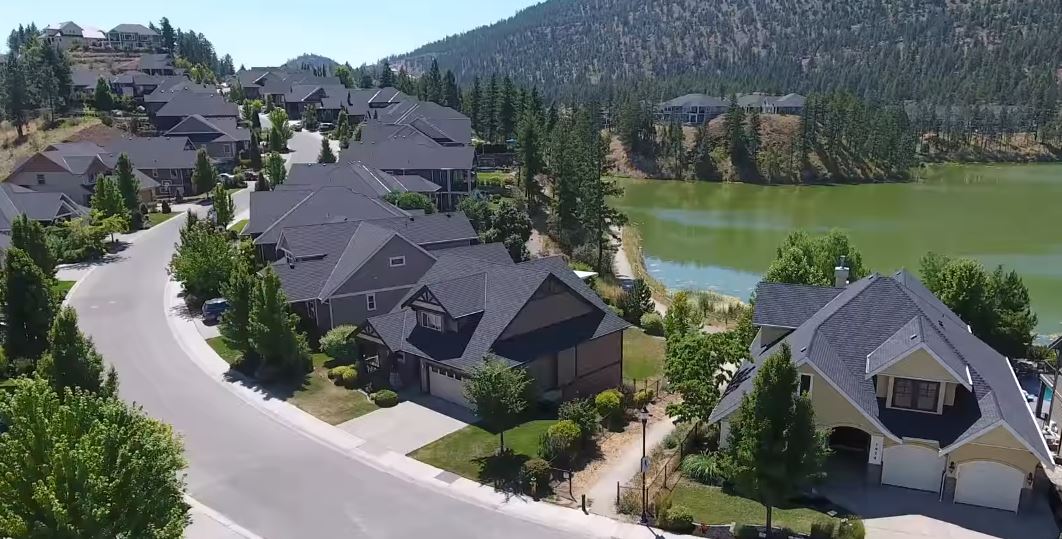 Most people just see that typical 7/3 commission (7% on the first $100,000, 3% on the remaining price) and balk at the idea of it. Let's look at the prospect of buying and selling FSBO homes in Kelowna.
Should I List My Home As For Sale By Owner?
There is a real temptation to list your home on your own, but let us advise against it. It's going to actually be more difficult, even if you've already bought and sold a couple homes on your own.
Let's look at pricing your home first. For sale by owner in Kelowna means that it's your responsibility to set the purchase of your house. Normally, you would get a professional agent to take of this detail, but now it's up to you. You have to walk a balance here that can be very narrow. You want to make as much as possible with the sale of your home. But you also want to keep it competitively priced in order to attract the right buyers. Too high, and your house could stagnate on the market, costing you thousands in the final purchase price as you lower your price. Too low, and your sale price might not cover the mortgage or attract buyers who are willing to pay better prices. An agent will use the experience they have in the Kelowna market to assign an appropriate value to your house. They consider factors like appreciation of the property, location, proximity to schools, transportation, and recent comparable sales in your neighbourhood. That kind of experience takes years to develop.
Second, you need to market your house. Without the benefit of an MLS ad, your house won't get the exposure you need. Plus, an agent usually has a list of clients that they can use to sell your home. They have buyers looking in your area right now, and without a good marketing strategy, those buyers will never know that your home even exists, much less that it's on the market. You could put up a sign in the front yard but unless the right buyer is driving down the right street at the right time, it's still not going to have the impact that a professional agent has with their extensive marketing resources.
Can I Make Save Money As A Private Seller?
The short answer is a solid maybe. That's not very definitive but it's the truth. The money question is a common thing that gets asked about for sale by owner Kelowna homes. Let's look at a typical house price of around $500,000 sold in the Okanagan Valley. This is just for an example so we're using round numbers. On a 7/3 commission split, the fees would be $19,000 for the agent. But what we can't really factor in is how much the house sold for, how quickly it was sold, and how much the price was driven up by their experience and resources to market the place. What if the house was valued and purchased for an extra $40,000 simply because an agent was involved in the prices? That actually puts the owner ahead by $21,000 in the deal.
Market and value are hard to quantify. Yes, it is possible to save money on the commission fees, but at what cost? That's hard to put down on paper. The other part that's hard to put down is the time involved in a deal. On average, Kelowna homes remain on the market for 102 days before selling. How much time is required in those 102 days of the owner? Can that time really be accounted for in the final purchase price? Think about all the time-consuming parts of listing a home, such as taking adequate photos, doing open houses, actively marketing, working with other agents and buyers, and the daily grind of making sure the house is out in front of people's eyes and ears. The research alone in determining the price of the listed home takes hours of calculating and digging into past sales.
Homes in Kelowna for sale by owner are starting to sound like more effort than first anticipated, right?
How do I Find Homes Listed as FSBO in Kelowna?
Normally, the homes that are known as pocket listings, or listings that haven't been put online, can be very tricky to find. But it can be done in spite of the lack of online presence. If you're in the market to find a FSBO home in Kelowna, here's what you should keep in mind.
First, start with a single neighbourhoods Kelowna has a lot of great areas, but narrow your search to a single community that you're likely to buy. Good neighbourhoods like Lower Mission or Dilworth often have the same traits as other good neighbourhoods. Look for places with a high percentage of homeowners rather than renters. Look for good schools in the area, well ranked and with good reputations. Look for lots of business opportunities and low unemployment rates, good access to amenities like shopping, parks, and solid transportation options.
Next, use sites like Craigslist, FSBO.com, or possibly the MLS if the home has been listed through a cooperating agent. There's nothing that beats "driving for dollars" or taking trips up and down the community to find homes that have the For Sale sign out front.
Realtors might have access to some listings, maybe through connections with other agents, people who know the market better than you. Their experience and knowledge could be a valuable asset to find those homes that are for sale by owner in Kelowna. FSBO homes often use flyers and brochures to help market their place, so keep that in mind as well.
• Type: Elected city council
• Body Kelowna City Council
• Mayor: Colin Basran
• MP: Stephen Fuhr
• MLAs: Steve Thomson, Norm Letnick
Area
• City: 211.82 km2 (81.78 sq mi)
• Metro: 2,904.86 km2 (1,121.57 sq mi)
Elevation: 344 m (1,129 ft)
Population: 127,380
• Density: 601.3/km2 (1,557/sq mi)
• Urban: 151,957
• Metro: 194,882
Time zone: UTC-8 (Pacific Time Zone)
What's The Difference Between Deals With Owners or Agents?
If you do find the perfect place and you'd like to make an offer, you're going to have deal directly with the owner. One of the main attractions to using a professional real estate agent is that they have a 3rd party distance from the deal, acting as an in-between or the buyer and seller. They remove emotions from the deal and make it easier to negotiate back and forth.
Working directly with the owner can be challenging as you can't hide behind the agent with your offer. You also need to make sure all the paperwork is done correctly, so have a legal professional check your documents before anything is signed. Use proper inspectors and clear the title through the right channels as well to make sure everything goes through as it should.
Obviously, we are biased towards the idea of working with a professional real estate agent for all your transactions. If you'd like to talk about your reservations and concerns with selling your home on your own, we would love to have a conversation with you. Kelowna for sale by owner properties are notoriously difficult to get right, so we'd love for you to trust the right agent who has your back throughout the whole process. We work hard to get you the right price for your home, selling it at the right market value and pairing up the perfect buyer and seller. Start a conversation with us about your home.