Homes for sale Kelowna BC Find the perfect House Listings.
You'd think that being in the real estate industry for such a long time, we'd get desensitized to the variety of homes for sale in Kelowna. But occasionally, we do walk through a new listing on the Kelowna market, and we are blown away by the home. Maybe we're blown away by the incredible property that's come on the market. Or maybe we're blown away that someone actually bought this house once and actually believes that someone else would want to buy it as well.There is an incredible assortment of homes for sale in Kelowna at any one time.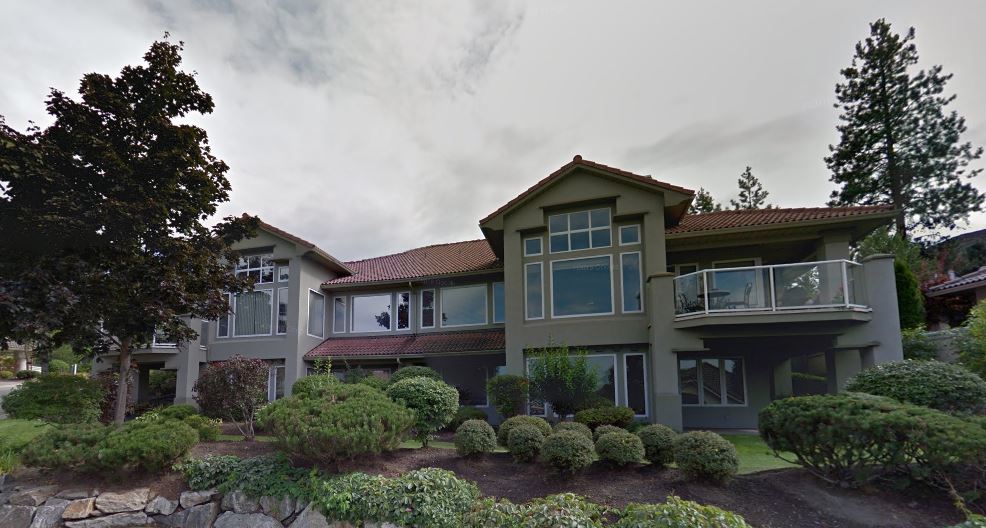 As you begin your search, you'll discover that there are so many choices on offer that you'll begin to go cross-eyed looking at them for too long. And searching through the mountain of mansions and plethora of properties, we trust that you'll find the home for you. You just need to ask the right questions.

Does This Home for Sale Have What I Need?
Starting out your search of a home should involve a list before you even begin your search. Create a list of what your ideal home will have. How many bedrooms? Where is it positioned? What is the price? What is the square footage? List as many of the features and benefits you are looking for.
Now, clarify which of those features in a home are absolutely essential to you and your family. In other words, as you search through homes for sale in Kelowna, if a home was missing an item on your list would it be a deal-breaker? This is the easiest way to have as much clarity as you can heading into the search for your dream home. If you know what it is you need, you can easily throw away the options that aren't for you.
For example, do you need a small place to get started on your homeowner journey? If space isn't an issue, you might want to take advantage of some of the incredible apartments for sale. One and two-bedroom apartments allow you to be in central Kelowna, good access to the best of the city and just a short stroll to Lake Okanagan.
On the other hand, if you're looking for somewhere to raise a family maybe you'd like to start your search in Upper Mission or Rutland where the area is friendly to families and with room to grow.
Does This Home Have What I Want?
Now that you've clarified and refined your needs, this is the fun question to ask. What would your ideal home have that you want? What are the non-essential items in a home but that would really sway your decision? What do I mean by that? Let me explain.
Kelowna does get its fair share of heat in the summer. A home with a pool would be a great extra that you would love to have. But it's not a need. It's not going to be a deal-breaker if you don't have a pool in the backyard.
Start by listing your wants so that when you search through the homes for sale in Kelowna, you have a ready-made list of features that will make your decision easier. Look at bonus rooms, finished basements, yard sizes, lake access, neighbours, walking trails, home age, gardens, and extra square footage as just some of the options of wants that people are concerned about when looking for the perfect home here.
• Type: Elected city council
• Body Kelowna City Council
• Mayor: Colin Basran
• MP: Stephen Fuhr
• MLAs: Steve Thomson, Norm Letnick
Area
• City: 211.82 km2 (81.78 sq mi)
• Metro: 2,904.86 km2 (1,121.57 sq mi)
Elevation: 344 m (1,129 ft)
Population: 127,380
• Density: 601.3/km2 (1,557/sq mi)
• Urban: 151,957
• Metro: 194,882
Time zone: UTC-8 (Pacific Time Zone)
Is This Home In A Good Location?
As they say, there are only three things you need to remember about good Kelowna real estate: location, location, and location. It's the primary focus of your next home, so what is it about a certain location that matters to you. Maybe you're interested in spending a good amount of time outdoors? In that case, a home in Traders Cove allows you to live close to the lake while having front door access to Bear Creek Provincial Park.
Alternatively, if you work in the downtown area is part of your life, a home in South Central Kelowna would offer you great proximity to the centre of the city as well as incredible access to the lake.
Or maybe you need to be close to school, making drop offs and pick ups easier for your family. If you live in Glenmore, then you can be in walking distance from Glenmore Elementary School, a reputable school with a great reputation in the public education sector. If you live in Rutland, you have your choice of great elementary schools as well as Rutland Senior Secondary.
Will It Be Easy To Travel?
Every listing on the Kelowna homes for sale market will hardly involve a major drive to anywhere. That's the benefit of living in a smaller city like this compared to Victoria or Vancouver. Traffic isn't really an issue. But that being said, the terrain of this city can be trying if you have to travel relatively long distances. LIving in West Kelowna or Lakeview Heights sounds awesome until you get sick and tired of driving over the bridge day after day to get to work or school.
Consider your commute as a part of your decision to buy a home. If you're uncertain about how the drive will affect you, feel free to ask the neighbours or the sellers themselves. They would be more than willing to share their experiences about driving and the quirks of the community and surrounding roads.
Can I Stay In This Home Long-Term?
If you need to find the right home, will it be the right home for now? Or are you planning to make this a long-term move? Consider different factors about your future as you plan your present purchase. Will there be more kids coming in the future? That might affect your need for the number of bedrooms, your yard size, or the local walking and biking trails. Or maybe your situation is just the opposite. The children will be moving out in a few years, and you don't want to be stuck in a home that's too large for your needs.
Imagine how your life will look in 5-10 years from now? Will any of the homes for sale in Kelowna keep up with your long-term plans? Plan ahead so that you can stay in the same house for longer periods of time.
Is There Work Needed On The Home?
It's romantic to think that the home you're looking to buy will suit your needs, but if it's showing signs of age, it could be due for some major work in the future. Be sure to work with your real estate agent to determine what repairs are needed now or in the next couple years. Maybe it's a new roof that needs doing or a new hot water heater? Or maybe you're up for the challenge and you don't mind splashing on a new coat of paint. Factor this in to your decision.
Side note from the professional: this is an important question to ask BEFORE you make an offer. The work needed on the house plays heavily into the price you're going to put out as your offer on a place. Know as much as you can about the work needed because it could save you thousands of dollars in the sale price.
Does The Kelowna Home Have Resale Value?
Although we don't always think about this when buying homes for sale in Kelowna, what's going to happen when it comes time to sell it again? E all like to imagine how the new home will fit our family's needs now and in the future. But when it's time to sell your home, how will it stand up? Obviously, location plays a big part in the future marketability of a home as well as any work you've done in the place. Nobody can predict the market, but you can take steps to protect the value of the home before you make your final decision.
And as always, consult with a professional agent in Kelowna about homes for sale. Their guidance will help you tremendously as you make one of the biggest decisions of your life. Start a conversation today about your next home for sale in Kelowna purchase.