Property For Sale Kelowna BC

Who was it that said that you should buy land because they're not making any more of it? It could've been Mark Twain or Oliver Cromwell. I'm not sure, but now I said it so you can quote this right here. Buying property for sale in Kelowna is always the right move. Because they're simply not making any more of it. Another aphorism that we like to quote in the real estate industry is an old Chinese saying, so I can't credit for this one. It says that the right time to plant a tree is 20 years ago. The second best time is today. It's the right time to buy property for sale in Kelowna simply because it's today. You can look at a property as a worthwhile investment that will pay dividends in happiness and profits for years to come. Let's look at how buying property in Kelowna is your best bet in this market. Read more about Kelowna property for sale .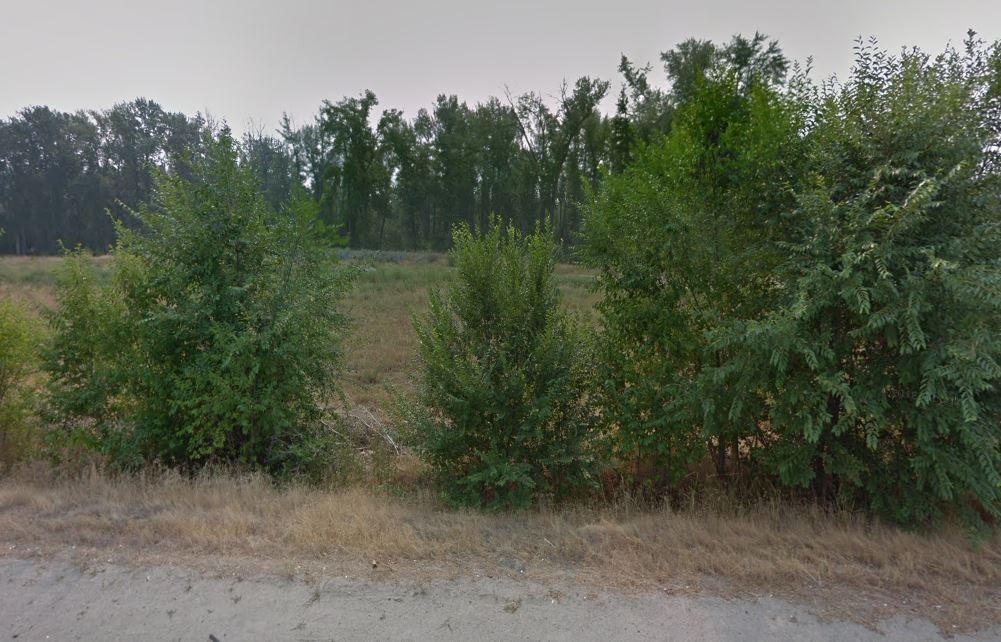 Is There A Good Time to Buy Property in Kelowna?
The beauty of buying property for sale in Kelowna is that it's always going to be a commodity with value. The beauty of this area includes the inherent value on the housing here. And in spite of the market's ups and downs, the property value will increase over time. Time forgives all mistakes, so don't worry too much about timing the market. In Kelowna, the housing industry will always place a high value on the land here.
What has this place to offer? It has incredible views of the lake and the entire Okanagan Valley. Homes in hillsides enjoy views that you can't replicate in other places in the world. That's why we attract such a high volume of tourists to the area as well as Canadians looking for a good place to retire and settle down. Look for properties that include stunning views and that will only increase in value over time. They are highly prized among the developers and investors in the city.
You also get people who are interested in the fertility of the land. When you buy property for sale in places like outer Rutland, you'll find properties that are perfect for planting and harvesting. Wineries and fruiting orchards are among the most popular choices for land for sale in Kelowna. Even if you're not in the market to start your own winery or cherry business, it's handy to have the ability to grow on your own property. The climate here supports a wide variety of fruits that you can create an entire garden for self-sustainable cuisine.
What Should I Know About Buying Property in Kelowna?
Buying property for sale in Kelowna, just like any other property in Canada, involves some decisions about what you're prepared to have. You need to make these decisions before your purchase, going into your property transaction with the fullest knowledge of what to expect living on your own piece of land.
Let's start with utilities. When you browse through a listing, especially on the MLS listings, you can see at a glance what the property provides. For instance, does it have access to sewage and water services? Or do you need a private septic system? What about other services like waste management and mail carriers? Will living on your property present any challenges to basic services you'd expect in town?
• Type: Elected city council
• Body Kelowna City Council
• Mayor: Colin Basran
• MP: Stephen Fuhr
• MLAs: Steve Thomson, Norm Letnick
Area
• City: 211.82 km2 (81.78 sq mi)
• Metro: 2,904.86 km2 (1,121.57 sq mi)
Elevation: 344 m (1,129 ft)
Population: 127,380
• Density: 601.3/km2 (1,557/sq mi)
• Urban: 151,957
• Metro: 194,882
Time zone: UTC-8 (Pacific Time Zone)
What about province-specific regulations? Each province has its own rules about buying and living on the property. Manitoba requires and property purchased to be owned by a resident of Canada, or a non-resident who will live there within 2 years. Alberta only allows non-residents to own 2 plots of land, totalling no more than 20 acres. But British Columbia is pretty lax on ownership laws. Even foreign property owners can buy land without any restrictions on the size or timeframe of ownership.
Also, the country's trends in the real estate market vary wildly from city to city. Don't rely on news coming out of Ontario or Alberta to base your decision to buy property for sale in Kelowna. To some degree, even Vancouver real estate news is vastly different from what happens here. Your best bet is to work with a local real estate agent for your property purchase in Kelowna. Get to know someone who is familiar with the area and the trends for this specific city. There is always an advantage to working with professionals for any real estate transaction in Kelowna.
What Are The Purchase Costs For Property in Kelowna?
Use this as a rough guide to your search for property for sale in Kelowna. As always, trust your local real estate agent with accurate, up to date information about purchase costs here.
As a guide, Canadian residents are eligible for 75% financing over a 25-year term. But for a non-resident, the terms are slightly different with 65% financing with a 35% down payment. Qualifications are about the same for any purchaser, but be aware that your down payment requirements could vary.
You should also be aware of some of the additional costs and closing costs for any property purchase in Kelowna. First of all, any buyer is subject to a Land Transfer Tax. As it stands right now, the tax amount is 1% for all properties under $200,000 market value and 2% for anything over $200,000. That is specific to British Columbia and works differently in different provinces. For example, Albertans don't pay any land transfer tax on their property purchases.
The Buyer is also expected to pay the Goods and Sales Tax on the property, owing to 6% of the property purchase amount. But that amount is often included in the final purchase price. Double check that GST is already included on your property purchase before making an offer. You can be eligible for a GST refund if your plan on living on the property as your primary place of residence.
You will be responsible for legal fees, depending on the property and agreement for buyer and seller. Typically, this can be between 0.5-1% of the purchase price, but it could be higher. Also, you have a realtor fee to pay, somewhere between 3-7%, negotiable with your realtor. You are only responsible for the buyer's agent, not the seller's agent fees.
Where Can I Buy Property in Kelowna?
The best place to buy property for sale in Kelowna is where you can. Look for spots with value and that will increase in value over time. One of the hottest areas to look is in Wilden and Glenmore. These are hot spots for residential buildings and could dramatically increase in population in the coming years. That being said you also have incredible access to the natural beauty of Kelowna, tons of walking and hiking trails available for you to try out.
If you want some fantastic property just out of the city, we'd recommend looking over in West Kelowna, in communities like Westside or Glenrosa. Alternatively, places like Kettle Valley offer plenty of room for expansion and are heating up to be one of Kelowna's most desired neighbourhoods around the Upper Mission area.
Want something just outside of the city? Look for property for sale in the Glenmore Highlands or outer Rutland on the hillside overlooking the valley. We like communities like Braeloch and Upper Mission for offering more than you'd expect living outside the city centre. Waterside property is always going to be in demand, so if you can find places to buy in Trader's Cove or McKinley Landing for a great property with lake access.
No matter what property you're looking for, work with a professional real estate agent with experience in Kelowna property for sale. They can advise and guide you along the process, making your purchase the best and most fruitful that it can be.