Kelowna Public & Private Schools Directory
Search Kelowna Public & Private Schools directory : Research Kelowna Public, Private & Catholic schools, new Kelowna school openings & closures.
Top Kelowna Schools to meet your child's needs
When we talk about real estate in Kelowna, schools rarely comes up as the main selling point. Unless we're with a family, people forget that the schooling districts in this city play a big part in how valuable a certain property can be. If you're looking for resale value, homes close to Kelowna schools really appeal to families looking to move here. Schools imply safe neighbourhoods with family-friendly values in the community. And there is a great selection of schools in Kelowna.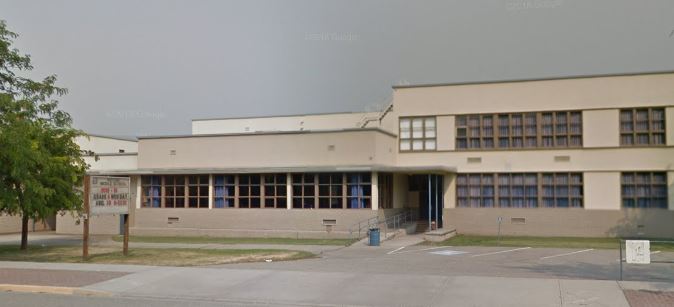 How can you choose the best schools? What level of education do kids receive in Kelowna? Is it wise to go public or private for your children? And what about university and colleges? Let's have a look at how real estate in Kelowna and schooling are closely linked together
How Do I Choose The Best Schools in Kelowna?
New to the area? It makes sense then that you'd be concerned about finding the right school for your child. There are a number of options to choose from, and a lot of it can depend on the area where you live. Busing options and transportation plays heavily into the options of Kelowna schools, giving you more to consider when looking around the city.
Some of the best resources for choosing good schools are found in the parents living in the city. If you're looking at a particular neighbourhood, feel free to reach out to some of the parents in the area to get their perspective on the schooling options. They have an intricate knowledge of both the neighbourhood as well as the priority of education in certain schools. Neighbours, online message boards, and even asking previous homeowners about the schools is a wise way to start your search.
Next, you can use official resources like the Fraser Institute to get a sober look at the different options in the area. The Fraser Institute provides an in-depth study of each school in the area, ranking them against other schools in the province, and showing the various statistics and data points that matter to your decision. Use the resource to get more information on school sizes, performance in provincial testing, and its respective position in the provincial rankings. The site gives you accurate information from the last school year and is constantly updated with new schools. The elementary schools must include Grade 6 students to be included. The secondary schools must have a tested Grade 12 class in order to earn a ranking.
Lastly, consider the needs that you have for education. Looking to take a particular stream? Athletics? Fine arts? Academic pursuits? Look for the different focus points of each school. Some might heavily lean on a strong fine arts program while others have a more academic-leaning strategy. Use these strengths to better target your search for Kelowna schools.
What Are Some Kelowna Elementary Schools?
In the Central Okanagan Public School system, there are a number of options in the city as well as in the surrounding areas. Here are just a few examples of the school choices for you to consider.
Dorothea Walker Elementary
Located in the heart of Lower Mission, this school is well regarded throughout the region. The school offers education to several hundred students from Kindergarten through to Grade 6. The students have the opportunity to learn in a safe environment on a safe neighbourhood street. This is one of the best French Immersion schools to attend in all of Kelowna.
North Glenmore Elementary
Placed in the North Glenmore Highlands, this elementary school offers children from Kindergarten through to Grade 6 a great education with good class sizes. Its record over the past 5 years has been steadily climbing in educational levels.
Watson Rd Elementary
Dilworth and Glenmore have always been good residential areas, great for families. This is why Watson Rd Elementary has been at the top of lists for best Kelowna schools for a while. Several hundred students are enrolled in this public school. They take advantage of great class sizes and a reputation for worthy education.
Anne McClymont Elementary
Look to this great K-6 elementary school in Mission as the classic example of Kelowna education. It's a perfectly suitable school for the environment and parents love the school's proximity and standards of teaching here.
Quigley Elementary
Quigley Elementary works as a good elementary for the area with many Rutland students finding this school accessible and fun. Parents will be happy with the French Immersion option as well as a friendly environment.
What Are Some Kelowna Secondary Schools?
For secondary schools, there are a number of options that could offer your children a great education. Simply choose from among the great schooling choices in Kelowna.
Okanagan Mission Secondary
Not just one of the better schools in Kelowna, but better in British Columbia, Okanagan Mission Secondary offers great academic programs alongside a world-class fine arts program. The athletics program is well regarded as one of the best in the city. The Fraser Institute ranks this school as 23rd compared to all other secondary options in the province.
Kelowna Secondary
Maybe you'd prefer to find a school more centrally placed, and that's where Kelowna Secondary shines. Located in South Pandosy, the school is a beacon of options for students all over Kelowna. It has a continuing French Immersion component which welcomes in students from all over the city. It's also known as a reputable sports school with good programs that lead to higher athletic programs in university and beyond.
Mount Boucherie Senior
This is one of the larger schools in Kelowna with thousands of students from Grade 10-12 in the one building. West Kelowna is where you'll find this school with options in courses like Creative Writing, several AP courses, Computer Animation, and work placement programs. It's known as a leading school for preparing students for university and college courses.
• Type: Elected city council
• Body: Kelowna City Council
• Mayor: Colin Basran
• MP: Stephen Fuhr
• MLAs: Steve Thomson, Norm Letnick
Area
• City: 211.82 km2 (81.78 sq mi)
• Metro: 2,904.86 km2 (1,121.57 sq mi)
Elevation: 344 m (1,129 ft)
Population: 127,380
• Density: 601.3/km2 (1,557/sq mi)
• Urban: 151,957
• Metro: 194,882
Time zone: UTC-8 (Pacific Time Zone)
More Links
What Are Some Kelowna Middle Schools?
Outside of the public system, there are both private and Catholic schools. You'll get a range of education options in either schools and here are a few of the best selection of schools. Call use today and we can make some experienced recommendations for Kelowna schools to suit your needs. 
New COVID-19 Coronavirus Updates For Kelowna Schools, Students, Classes
Teachers and other school staff will still be expected work, either from home or at their workplace. Decisions on how to do this are still to be made, and may vary depending on the school jurisdiction.
School authorities are expected to continue their regular day-to-day operations and ensure the safety of school facilities. Maintenance, capital projects, cleaning of facilities, and administrative work will continue.
•All students will receive a final mark and all students on track to move to the next grade will do so in the 2020/2021 school year
•Provincial assessments, such as provincial achievement tests, will be cancelled.
•At this time, diploma exams essential for post-secondary acceptance will continue.
•Every student eligible to graduate from Grade 12 this year will graduate
•All licensed childcare facilities, out-of-school programs and preschool programs in British Columbia are closed at this time.