Condos For Sale Kelowna BC and Condominium Listings
Our job has only have been to help our community, nothing else and nothing less. When are searching for Condos for sale in Kelowna on our site, we know that they need to find the home that suits their lifestyle, their needs, and most importantly, their price range. Working within those boundaries, we have successfully found the perfect place for dozens of people in this city. Condos for sale in Kelowna is a major part of that process and we've helped people find the best condos for sale.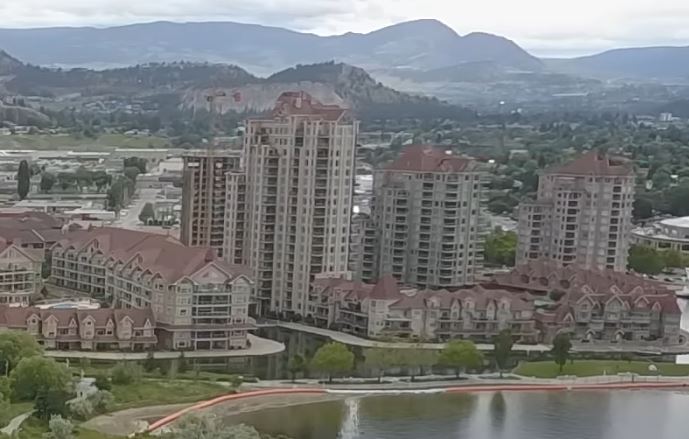 Kelowna is not just a city with houses and apartments. There are a good number of condominiums that appeal to a broad range of people. If you haven't looked at the options in a while, maybe its time to reacquaint yourself with what condo living can offer you. Even if that's not your ideal home, maybe it's time to look at what owning a condo can mean for your family.

Kelowna Condos Listings: What Should You Know?
The majority of people looking at condos for sale in Kelowna are looking to live in their purchase. Of course, that's a huge generalization because the reasons for living a condo vary widely. We have young couples and singles looking to get their first property on their own. We have older couples looking for a change of pace. We get out-of-town visitors who will be purchasing a second home to spend the warmer months in Kelowna. Condos for sale appeal to a great range of buyers. But no matter who you are, you need to know a few things about making your condo purchase.
You should know that the options you'll see today are better than you might have seen in the past. Many condos come with inclusions that help sweeten the deal. You get access to private gyms, to laundry rooms, to the pool, the movie theatre, and to function rooms. You might get parking privileges, garden maintenance, and snow removal. Plus the modern condo is loaded with features that make living in them comparatively easy these days. The appliances and space are optimized for the smaller space, making it so that it doesn't even feel like anything less than a home.
When you purchase a condo, you need to keep in mind the fees and dues that come with the property. Some places add on tax assessments and condo fees on top of the repayments. Some places might include all or some of the utilities. You might need to pay extra for parking passes, or you might have association dues. Bear in mind that many condo associations have regulations and stipulations for your condo. You also need to inquire about items like pets, children, and a barbecue grill allowed on the premises. Nothing of concern or anything that would make you rethink your purchase, but it's better to know what is required of you before you take up residence.
Should You Buy a Kelowna Condo Before A Home?
For some, the outright cost of buying a home can be scary. The downpayment alone can be a huge amount to handover at the closing of the home. The cost alone puts the prospect of owning a detached house out of reach for many first-time homeowners. But that shouldn't stop you from looking at buying your own property.
Condos for sale in Kelowna cater specifically to the first-time home buyers. They are suited to the young couple, the small family, the professional singles who don't need a full house. Either the cost is prohibitive or the space is simply too big. Remember that when you have a house, you need to heat it, power it, furnish it, and maintain it. Those extra costs can really break the bank, especially if you're new to the real estate game.
Condos are absolutely a viable option for anybody who doesn't need a full house. Maybe you don't need all that extra space. Maybe you're more interested in what the neighbourhood offers and what amenities you can access than the house size. Maybe you simply don't have the ability to commit to a detached home, especially in a market that favours long-term owners. If you planning for the short-term and only intend to live in your place for a year or two, a condo makes a great option for you. LIving in a condo allows you to live close to the action of the city, in downtown Kelowna or near the Cultural District. It's always something to discover when you live close to the action.
Should you start out in a condo in Kelowna? I ask why you wouldn't consider it a viable option for you and your family.
Should You Downsize Into A Condo?
You look at some of the homes in Kelowna and you think, "Man, I would love to live in a place like that". Big homes like that are great, but only if you have the people to fill them. Square footage is great for some, but when children start leaving home and the family starts to shrink, it might not make sense anymore. So, we get a good number of people contacting us when it comes time to downsize your home.
You get the chance to eliminate the stuff from your life, the junk that has accumulated for years. We often hear of people who feel freer when they make the decision to downsize their home to a condo. They have less to worry about when they downsize their home to a condo.
There are a bunch of benefits to living in a condo. You no longer have to worry about constant maintenance and care of your home. Most condos will offer you lawn care and maintenance for your place, taking that burden off your shoulders. You also have less to spend on bills every month. Plus, all that equity in your home goes a long way when looking at condos for sale in Kelowna.
• Type: Elected city council
• Body Kelowna City Council
• Mayor: Colin Basran
• MP: Stephen Fuhr
• MLAs: Steve Thomson, Norm Letnick
Area
• City: 211.82 km2 (81.78 sq mi)
• Metro: 2,904.86 km2 (1,121.57 sq mi)
Elevation: 344 m (1,129 ft)
Population: 127,380
• Density: 601.3/km2 (1,557/sq mi)
• Urban: 151,957
• Metro: 194,882
Time zone: UTC-8 (Pacific Time Zone)
Where is The Best Condo Location in Kelowna?
There are a lot of options when you're looking for places to live in Kelowna, especially if you're looking at buying condos for sale. Kelowna's downtown is always a good start, offering a number of options for the families who want immediate access to the shopping as well as Lake Okanagan. On top of the shopping, there is also the option to visit public areas like Waterfront Park or enjoy the nightlife at Playtime Casino.
Or if you want something different, look at condos in Dilworth or Glenmore, more residential and geared for the young families or retired couples. Across the water, you'll find condos with a view in West Kelowna or even in Westbank, looking over the water and the valley.
Kelowna Condos For Investors: What Should You Know?
For some, buying condos for sale in Kelowna isn't about living in them, but instead about the option to invest in good quality real estate. Condos hold their value very well, making good returns for the savvy investor. Plus, the city itself is always bursting with tourists, people who love to experience the warmer weather, the lake, and the wineries in the area. It's not difficult o locate good renters for your condo, or even to list it as a vacation rental property to earn extra income. With minimal maintenance and a strong community around the property, the investment is secure as much as any house in the Okanagan Valley.
If you're looking at making a purchase of a condo, contact us to start your conversation. We know that people of all types are looking to get into this competitive market, and we can be your guide to the best choice for you. Condos for sale in Kelowna are a huge part of this economy and our experience with the city and with the people living here will be a tremendous asset to your search. Let us know what style of Condo for sale in Kelowna need and we'll help you find it!