Dilworth Mountain Homes & Real Estate | Kelowna BC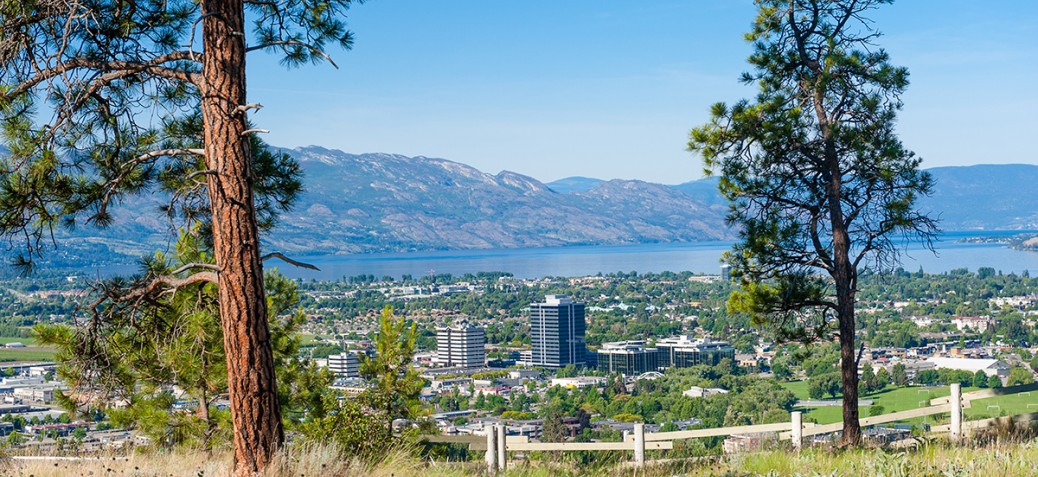 The Dilworth Mountain neighbourhood situates itself on Dilworth Mountain in the centre of the city, allowing quick access to shopping and recreation with high-end homes that make it one of the most sought-after regions in Kelowna. The high location provides exquisite views of the wide Kelowna expanse from every side with downtown, the city centre, Rutland, and East Kelowna all within view from the south side of Dilworth Mountain.
See all Kelowna Real Estate listings here or call us at 778-760-1960
Dilworth Mountain Listings Dilworth Mountain Information Dilworth Mountain Amenities Dilworth Mountain Schools
Dilworth Real Estate Listings
Dilworth Mountain Real Estate Market
December 9, 2023
$1,357,300
Med. List Price
Top Dilworth Mountain Highlights
Multiple hiking and biking trails
There is so much to do outdoors at Dilworth Mountain; Milcreek Linear park, Brandt's creek, playgrounds, sportsfields, tennis courts and even cricket pitch!
Upscale homes on large spacious lots
Dilworth is a maturely developed neighbourhood making it home to beautifully grown landscaping and unique properties.
Kelownas top rated schools
Excellent schools to choose from for all ages, Kindergarden to Grade 12.
Excellent Recreational activities
You will never run out of things to do! Home to Dillworth Golf and Country club, Apple Bowl stadium and track, and Parkinson Recreation Centre.
Convenient location to all of Kelowna's ammendities.
Restaurants, bars, shopping, beaches, you name it! It'll just be a short drive away!
Dilworth Mountain Houses for Sale
Recent development has provided Dilworth Mountain with some of the finest homes and condos while also granting some of the most immaculate and luxurious homes in quiet neighbourhoods above the city below. Through the major roads exiting from the north, west, and south, the Dilworth neighbourhood is only a short drive from shops, beaches, and recreational activities for daily needs and fun. For those seeking to experience Kelowna from above will enjoy Dilworth's easy accessibility yet quiet and safe neighbourhoods away from the hustle and bustle of the daily grind.
Dilworth's fantastic view and feel make the city feel farther than it really is. Residents get nearly immediate access to the Golf & Country Club to the west with all the same shopping outlets as the big cities offer. Residents can also enjoy the parks and hiking trails in the neighbourhood that give Dilworth its quiet atmosphere while still staying close to every element of the city.
Dilworth Mountain Amenities
Dilworth Mountain's central location puts all elements of Kelowna only a short drive away. Off Summit Drive, residents can access the Glenmore area and the Kelowna Golf & Country Club with long and straight fairways and tennis courts beside the clubhouse. A short drive down Dilworth Drive will lead directly to the highway with easy access to most of Kelowna's largest stores for shopping needs like Save on Foods, Superstore, London Drugs, Toys R Us, Moores, and numerous car dealerships along Enterprise Way. Also off Dilworth Drive is Kelowna's Orchard Park Shopping Centre with a Hudson's Bay, Best Buy, Chapters, Sport Chek and over 160 other stores and restaurants that make it the largest shopping mall in the BC interior. Only a short trip north on the highway, Kelowna provides more major retail stores like Costco, Walmart, Canadian Tire, Home Depot, Michael's, Staples, Safeway, and many more franchise and local stores and restaurants for all daily needs. The neighbourhood provides many parks scattered throughout the area including soccer fields and a hockey rink in the winter. Residents can also enjoy the many hiking trails that lead to and around the parks on the mountain.
Dilworth Mountain Schools
Most kids living in the Dilworth Mountain area will attend North Glenmore Elementary on Union Road. Opened in 1964 as a two-room school, North Glenmore has grown to teach nearly 500 students with a focus on cultivating a culture of kindness and welcoming. The distance for students will not be an issue, as school buses will drive through the Dilworth area for pickup and drop-off each day, as well as a parking and bus lane system for efficient use.
Older kids near Dilworth Mountain will join Glenmore students at Dr. Knox Middle on Drysdale Boulevard. Named after the horse-riding medical doctor William Knox, Dr. Knox Middle provides grade 7 students with French Immersion education and creating a positive school spirit of belonging and connectedness.
High school students will attend Kelowna Secondary School in South Kelowna. This 10-12 French Immersion school for nearly 2,000 students will give students some of the best education in the city as the 71st ranked secondary school in the province by the Fraser Institute. The respectful and safe environment allows a vast array of clubs and sports for students finishing their education.
If you haven't already, be sure to register for a free account so that you can receive email alerts whenever new Dilworth Mountain real estate listings come on the market.