Kelowna Private Schools Listings.
There is a wide range of private schools in Kelowna with options to suite your families needs. Below, we describe and break down the different Kelowna private schools into three main categories.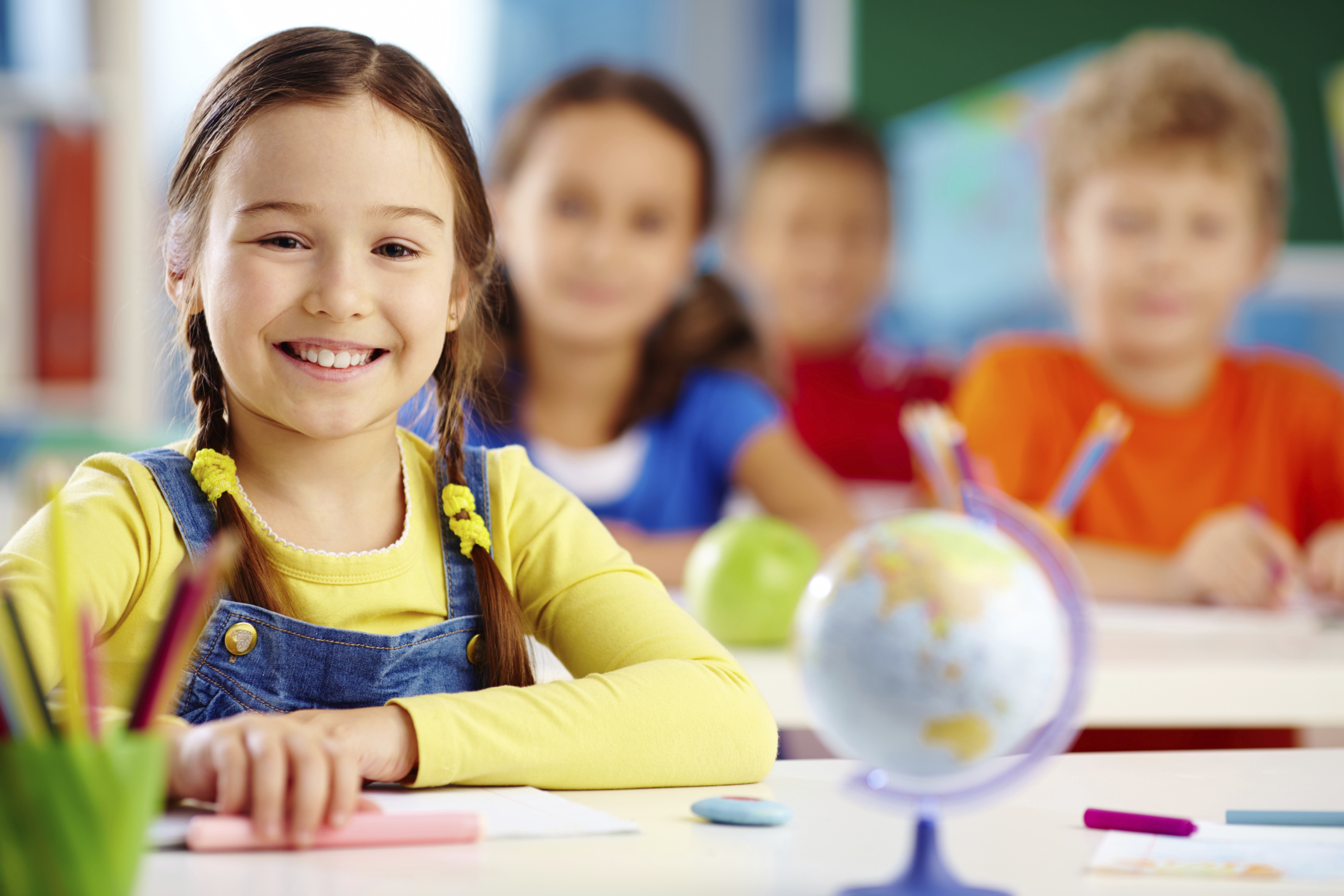 Kelowna Private Schools Categories.
• Alternative Schools: Alternative schools are educational establishments with a curriculum and methods that are non traditional. These types of schools offer a wide range of philosophies and teaching methods. Alternative private schools in Kelowna include Montessori, Waldorf, and Reggio Emilia.
• Special Needs Schools: Special needs schools in Kelowna include both dedicated and regular schools that both support special needs students. Both options for special needs education support learning disabilities, such as dyslexia, and language and visual processing disorders. They also include schools supporting ADHD, and developmental disabilities, such as autism, Asperger's, and Down syndrome.
• Faith-Based Schools: Kelowna offers a mix of faith-based schools that provide a challenging and engaging dual-track curriculum focused on both religious and secular studies. Kelowna faith-based schools include Catholic and Christian options.
Since 1981, the Kelowna Waldorf School has provided a proven alternative in education for children. The Waldorf approach works from the inside out, focusing on giving children a deep confidence in their own learning process, and having a deep sense of wonder and respect for life and learning.

429 Collett Road
Kelowna, BC
Canada V1W 1K6
Phone: (250) 764-4130
Fax: (250) 764-4130
Email: info@kelownawaldorf.org
School Website
Private - K to 8
Willowstone Academys Mission is to be a school of excellence and distinction founded in faith. Students at Willowstone Academy are safe, accepted, and respected because we value diversity, inclusion, and fair treatment of all despite race, religion, culture, and ethnicity; sex and gender; sexual orientation and physical and mental ability. Every child is a gift; every child is welcome.

4091 Lakeshore Road
Kelowna, BC
V1W 1V7
Phone: 250.764.3111
Fax: 250.764.3129
Email - info@willowstoneacademy.com
Private - PK to 8
Kelowna Christians passion is to create a challenging and engaging environment that educates, equips and inspires the next generation of leaders to discover their true potential and impact in the local and global community. Their approach to education is innovative and transformational – one that strengthens the heart, mind and soul – and values:

Middle + High School (6-12) & Administration Office
2870 Benvoulin Road
Kelowna, BC
V1W 2E3
Phone: 250.861.3238
Fax: 250.861.4844
Email: info@kcschool.ca
School Website ( www.kcschool.ca)
Private - 6-12

Preschool + Elementary School (PK-5)
3285 Gordon Drive
Kelowna, BC
V1W 3N4
Phone: 250.861.5432
Fax: 250.861.5806
Email: info@kcschool.ca
Private - PK-5
Heritage Christian PreSchool believes that play is the child's work; stimulating thinking, problem solving, attention spans and empathy toward others. Their goal in the preschool is to provide opportunities that will promote and enrich the healthy development of your whole child: spiritual, social, emotional, creative, intellectual and physical. They plan fun, interactive activities that meet the wants, needs and interests of each child individually and the class as a whole.

905 Badke Road
Kelowna, BC
V1X 5Z5
Phone: 250.980.5604
Fax: 250.762.9177
Email: preschool@kcc.net
School Website (www.christianpreschool.ca)
Private - PK
Heritage Christian School is a group one independent school located in beautiful Kelowna. Their school consists of 350 students ranging from Kindergarten to Grade 12. They pride themselves on having a great school spirit, a strong Christian emphasis, and devout teachers with a heart for the school community. Heritage strives to provide three distinctives which enable discipleship to thrive: 1. Christian Educators 2. Christian Curriculum 3. Christian Environment

907 Badke Rd
Kelowna,BC
V1X 5Z5
Phone: 250.862.2377
Fax: 250.862.4943
Email: office@heritagechristian.ca
Private - K-12
Okanagan Christian School is a privately owned, faith-based school offering BC Ministry of Education curriculum infused with religious concepts and service activities. Their curriculum enables students to pursue their post-secondary education goals. Classrooms are equipped with information technology that supports a challenging learning environment.

1035 Hollywood Road South
Kelowna, BC
V1X 4N3
Phone: 250.860.5305
Fax: 250.868.9708
Email: info@ocskelowna.com
School Website (www.ocskelowna.com)
Private - PK-12
Students at Our Lady of Lourdes are involved in numerous activities to enrich their academic, social, and spiritual lives. Extra-curricular clubs and sports offer something for every child. The school helps others in our own community, as well as reaching out to other places all over the world. Many times throughout the year they have special activities, such as Spirit Dress Up Days, to bring fun and a sense of community to the school.
2547 Hebert Road
West Kelowna, BC
V4T 2J6
Phone: 250.768.9008
Fax: 250.768.0168
Email: ololoffice@cisnd.ca
Private - K-7
St. Joseph School is a well-established Catholic elementary school in Kelowna. It was first established in 1938 by the Sisters of Charity to cater to Catholic parishes in the community. Today St. Joseph School serves eight parishes and caters to approximately 250 students in grades kindergarten to grade seven. Following Roman Catholic tradition, a Christian atmosphere is created and nurtured to allow a child to grow and develop to the best of his/her potential.

3665 Benvoulin Road
Kelowna, BC
V1W 4M7
Phone: 250.762.2905
Fax: 250.896.8697
Email: adminassist@cisnd.ca
Private - K to 7
Immaculata Regional High School is a Catholic High School, established by the Catholic Public School Society of Nelson Diocese under the direction of the Kelowna Catholic Public School Council. Immaculata presents itself in service to the students and families in the Kelowna Catholic community.

1493 K.L.O. Road
Kelowna, BC
V1W 3N8
Phone: 250.762.2730
Email: irhs.office@cisnd.ca
Private - 8 to 12
Aberdeen Hall Prepatory School offers a unique global curriculum; that includes daily core instruction starting in Kindergarten, has classes in French, and has regular music and physical education. Their goal is to guide their students to focus on and master the core skills of reading, writing and arithmetic along with developing a true appreciation of the arts, health and character education.
We take pride in a community setting where we recognize and meet the student´s individual needs with small class sizes and personal attention.

950 AcademyWay
Kelowna, BC
V1V 3A4
Phone: 250.491.1270
Fax: 250.491.1289
Email: info@aberdeenhall.com
Private - PK to 12
International Gateway Kelowna (IGK) is Canadian owned and operated and is Kelowna's oldest and most trusted English as a Second Language (ESL) school established in 2002!

International Gateway Kelowna is not only a well respected school, it is also a vibrant, friendly and exciting place to learn English. Students are encouraged to strive for excellence, immerse themselves in a new culture, enrich their minds, try new challenges and build bonds and memories that will last a lifetime. Highly qualified teachers and staff are carefully chosen for their professionalism, integrity and exceptional customer service skills. The school's motto is "REAL ENGLISH, REAL FUN, REAL CANADA." IGK's upscale campus is centrally located on Bernard within easy walking distance of attractions, entertainment venues, boutiques, restaurants, transportation and beaches.

618 Bernard Avenue
Kelowna, BC
V1Y 2G3
Phone: 250.868.4827
Email: info@igcanada.com
Private
Okanagan Montessori School serves children from the youngest in need of daycare through age 12. Using what Maria Montessori called the "planes of development," their preschool and elementary programs:
• Build independence
• Build confidence
• Are multi-aged and nondenominational
• Allow children time to follow individual interests
• Offer children opportunities for cooperative learning
• Light the spark or curiosity about the world, setting the stage for lifelong learning
• Easily meet the BC curriculum requirements with hands-on, self-correcting materials

East Kelowna Location3439 East Kelowna Road

Kelowna, BC
V1W 4H1
Phone: 250.860.1165
Email: preschool@okanaganmontessori.ca
Email: elementary@okanaganmontessori.ca
Private - PK-7

West Kelowna Site - Preschool
1162 Hudson Road
West Kelowna,BC
V1Z 1J3
Phone: 250.496.4266
Email: westkelowna@okanaganmontessori.ca
Private - PK


If you are looking to move to the area and need more information on Kelowna Private Schools please give us a call and we can help you find the right community to fit your edcuation needs.
Call (250) 575-4804