Real Estate Market Kelowna BC What you need to know in 2019.
Whether you're buying or selling a home. The Kelowna real estate market is going to make a difference in your home. You can do all you can, but the market is the ultimate factor is the price of the home. We always tell our clients that you can set the price, but the market sets the value. And because the Kelowna real estate market can be volatile, it can be tough to get a read on how any particular house will do. Will it sell quickly? Will it stagnate for months? And what the external factors that make a home do poorly or well in the real estate market?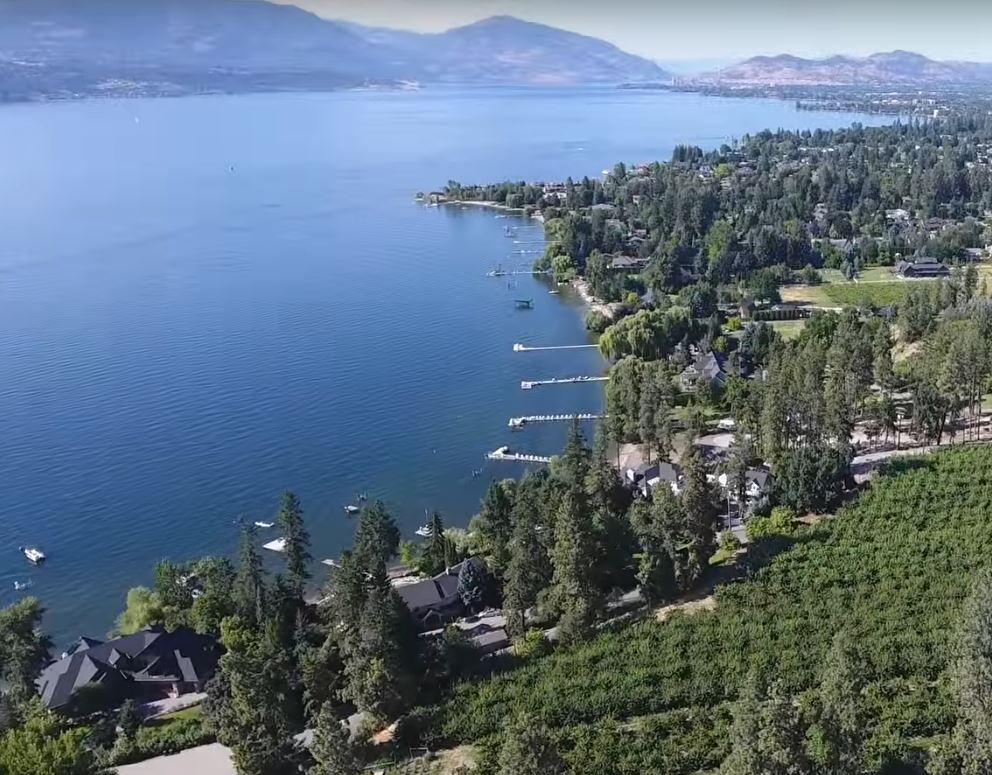 Our expertise in the market over years and years has enabled us to figure out trends and make some accurate predictions on our own. Let us answer some of the common questions we see about the state of Kelowna's market.

How Do Seasons Affect The Kelowna Market?
More than other places, Kelowna is drastically affected by the seasonal differences in prices. Did you know, for instance, that across Canada, the most popular time to list a home is in the spring? There is a spike in new listings in the Kelowna real estate market every time the winter looks like it's behind us for another year. The spring is the perfect time to take advantage as a buyer of the increased supply. Prices tend to be more flexible, but we also see that homes can sell quickly as people look into buying a second home in the warmer climate of the Okanagan Valley. There's something to be said for living in a beautiful place like Kelowna. It's always going to be a place for people to escape to and visit. And eventually, they all want to stay,
Seasonal work can also affect homes here as the fruit seasons play heavily into the workers coming to Kelowna every year. Orchards and wineries go into full swing later in the summer season so we see an influx of rentals during that time every year.
The University of British Columbia, Okanagan Campus has nearly 10,000 enrolled students every year. So, when the school season ends, homes that were occupied by students go up on the listings pages. And the reverse happens in the summer and fall when the school year picks back up again. Homes are in high demand as the student population descends on the city in droves, looking for alternatives to the student housing on campus.
What is the Real Estate Market Forecast For Kelowna?
British Columbia, and in particular, the Greater Vancouver Area has been a hotbed for real estate in the country. Prices have fluctuated dramatically over the past years, steadily climbing to unheard-of proportions. Kelowna has seen some of that boon as well, with housing prices climbing in coordination with the bigger cities in Canada. That was troubling for first-time home owners, and good news for investors and current property owners. But the recent Kelowna real estate market shows a different swing of events. The predictions for this year and the next show that the housing price will level off, and possibly start to descend as the market stabilizes. Prices have decreased, and so have the number of sales. Some statistics put the decrease as high as 30% down from this time last year. The number of days on market is increasing, another sure sign that the market is starting to recover from the previous hype around real estate. New listings are down as well.
These aren't signs that things are getting worse. They are signs that the real estate market in Kelowna is balancing itself out after years of high prices and fantastic results. Stable markets are good for everyone, more predictable and definitely more open for the first-time buyers who want to get their foot in the door, so to speak.
Predictions can only be trusted so much, but the next 3-6 months show signs of the same. A steady decline in the aggressive acceleration that we once had.
Can Kelowna's Market Improve?
There is a lot of talk these days about the steep drops in listings and prices, but nothing is forever. The market, by its very nature, will improve again. We like to say that if you're going to see a drop in prices, all you need to do is wait it out. Time forgives all market declines.
There is still a ton of new construction around the city, in places like Rutland, Mission, and West Kelowna. The developers are still actively seeking new land to house the steady increase of people to the city. There is no getting around the fact that Kelowna will always be a desirable place to live, with wineries, the lake, stunning views of the valley and mountains, and a temperate climate year round. Count on that to continue to bring people to the region. And more people means a continuing growth in the Kelowna real estate market
How Do I Read The Real Estate Market News?
The news of the market is historically hard to understand. Because there are a dozen factors all intertwined to determine the value of your home, how much weight does one factor have on your home?
Good indicators in the news are signs of job growth, industry moving to Kelowna, and decreased unemployment rates. More people working in steady jobs means more people are buying homes. That tends to be a great indicator on the real estate market in Kelowna.
The big city to the west is also a good way to see where we will go. Vancouver plays heavily into how the market does here in the Okanagan Valley. We look at how the market is playing out in Vancouver to understand where we will be in the near future. If housing prices are climbing there, we can see the same things here. If new listings are down, we'll see those same findings here. To a lesser extent, we can also use other cities as indicators like Toronto, Calgary, and even closer to home, Kamloops and Vernon.
Is It Possible to Time the Market?
With a degree of hesitancy, we say that you can time the market. But, (and this is a BIG but) you can't predict it. If you want to sell your home, we would advise you to start the process in the spring, when the market is heating up with tons of action. But we can't say for certain that it's the best for your home. If you'd like to find the perfect place to rent out, the real estate market in Kelowna can give you approximate trends to use, but can't predict if your timing will be perfect this month or the next. As our best advice, use it as a guide, not the ultimate factor. As market determines the value of your home, it is ultimately unknowable if it's better to list it today or in a couple months from now.
• Type: Elected city council
• Body Kelowna City Council
• Mayor: Colin Basran
• MP: Stephen Fuhr
• MLAs: Steve Thomson, Norm Letnick
Area
• City: 211.82 km2 (81.78 sq mi)
• Metro: 2,904.86 km2 (1,121.57 sq mi)
Elevation: 344 m (1,129 ft)
Population: 127,380
• Density: 601.3/km2 (1,557/sq mi)
• Urban: 151,957
• Metro: 194,882
Time zone: UTC-8 (Pacific Time Zone)
Who Can I Get To Help Me Understand the Kelowna Market?
Your best bet to understand the Kelowna real estate market is to work with someone who has experience with it. That's why the real estate agent is your best bet in every transaction. We are constantly studying the market, studying trends, plotting data points, looking at the dozens of factors of why a house sells and why another one doesn't. It's not your job to understand every little thing about the Kelowna property market. That's our job. It's your job to allow us to work with you and guide you to make the best decisions about your property.
If you're interested in buying or selling your home in Kelowna, and you're concerned about how the market will affect your decision, talk to us. Our experience in this city has given us a unique edge to advise you along the way. Let our hard work behind the scenes interpreting the real estate market in Kelowna do the work for you.