Top Kelowna Realtor and Real Estate Team
The real estate agent. The title alone conjures up all sorts of images in your brain already. You probably have a bias in your head about working with a Kelowna Realtor, even if you have never worked with one before. We get all types of assumptions about us before anybody ever starts a conversation.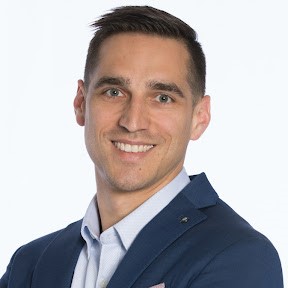 We get lumped in with car salesmen as someone that you think you can already identify and know. But have you ever worked with a top Kelowna Realtor? Have you ever had the experience of having someone by your side during one of the biggest decisions in your life? Do you even know what it is that a real estate agent does for you?
The best Realtors are committed to their clients, working tirelessly to get them the deal they want on the dream home that they need. If that sounds like something you're interested in, read on to find out more
Why choose a Realtor in Kelowna?
Kelowna real estate is a tricky business. You have this unique environment that isn't found anywhere else in the country. Kelowna has the advantage of the best weather, the best amenities, and the best lifestyle. And that attracts everybody looking to live here, vacation here, or simply locate a sound investment property for a supplementary income. And for those who want to buy or sell in Kelowna, you have to balance the needs of the buyers and sellers to the market value of your home. This is where it can be a tremendous advantage to work with a Kelowna Realtor to give you every edge in this competitive field of homes.
Your Realtor is more than your real estate professional. They are there to help you and guide you, to keep your interests ahead of anything else. If you're looking to buy or sell your home, your best bet is to get a qualified and experienced Realtor on your side. The difference between working on your own or using a professional could be thousands of dollars more in your pocket. Not to mention less hassles and headaches during the process. This isn't simply a retail purchase. This is a huge decision with a lasting impact on your life. Wouldn't it be better to work with a professional that knows what they're doing?
What Advantage Does a Realtor have in Kelowna?
For starters, your personal Kelowna Realtor will be your guide through the whole process. From your first conversation about your home to the closing and beyond, the real estate agent will be by your side. They have the advantage of working with hundreds of satisfied Kelowna homeowners, people who've trusted their Realtor®? to get them the best home and find the right buyer and seller, pairing them together.
Your first advantage is working with experienced professionals. If this your first home, you're going to get overwhelmed. Even those who have bought and sold a couple homes in their lives will be astounded with everything that's involved with a house sale. Working with a Kelowna Realtor means working with someone who's done it all before and has been down this road dozens of times. They know the ins and outs of each transaction. They understand the specific regulations of this city and province.
Two, your real estate agent has fantastic connections. They have access to the best financing people, the best legal advisors, assessors, city planners, and many more essential people to your home's transaction. With one call, they can quickly answer calls you have about previous owners, repairs, upcoming developments in the area, and things you should. Not only that, your Kelowna Realtor already has an extensive contact list of people who would be interested in buying your home or having something to show you. With experience comes a list of satisfied people who trust your real estate agent. Those buyers and sellers are like gold to you. With a network of potential clients, they already have three names lined up for your next home, ready to answer.
The best Realtors also have a staff at hand to keep everything flowing smoothly. Have you seen the amount of paperwork one house sale generates? It's a mountain of papers that are each as important as the last. With a staff working behind the scenes, that paperwork is all done for you, made as simple as possible for you to focus on what's important, the actual house.
Does A Realtor Know How to Navigate The Market?
Of course! Each Kelowna Realtor you work with comes with the knowledge to offer you, the insider hints and tricks to getting the best deal on your home. Your real estate agent works with the mountain of data at their fingertips to determine the market value of the home. They factor in the latest news reports about employment in Kelowna. They look at past trends and seasonal activities. They look at the predictions about the future of housing in British Columbia. They even look at cities like Vancouver and Calgary to gain a sense of where the rest of the country is going in real estate trends.
And depending on your situation, they can pull out that knowledge and use it your advantage. Maybe you're looking to buy a place to rent out as an investment property. They know the areas that it would make sense to find renters, for example in the sprawling Rutland area. Or maybe a good working knowledge of the area that would help you find the right buyers for your place? Do you have incredible trails and tracks near you like the Kuiper's Peak Park area? Your Realtor can market the place to appeal to those who favour the outdoors.
• Type: Elected city council
• Body Kelowna City Council
• Mayor: Colin Basran
• MP: Stephen Fuhr
• MLAs: Steve Thomson, Norm Letnick
Area
• City: 211.82 km2 (81.78 sq mi)
• Metro: 2,904.86 km2 (1,121.57 sq mi)
Elevation: 344 m (1,129 ft)
Population: 127,380
• Density: 601.3/km2 (1,557/sq mi)
• Urban: 151,957
• Metro: 194,882
Time zone: UTC-8 (Pacific Time Zone)
Will It Cost More Working With a Realtor in Kelowna?
Absolutely not! In terms of your overall experience, you'll end up with thousands more dollars in your pocket than if you had chosen to do it alone. Whether you're buying or selling, your real estate agent's knowledge and experience in negotiation and the market will be to your advantage. They will secure you the right offer and make sure your price is just right for you. After all, they are on your side.
Plus, the time saved in using a Realtor is immeasurable. You wouldn't believe how much time goes into each transaction, all the phone calls made, all the open houses, all the showings for each property. If you could put a price on your time, that savings alone would be worth it to find the right Realtor for your home. The thing is that most clients don't appreciate all the work they've been saved when working with a real estate agent. With all the time and money you save working with a professional, the balance is always in your favour with your home.
How Do I Get Started With My Realtor?
By now, it should sound pretty good to work with your own Kelowna Realtor. But if you're wondering how you get started, it's as simple as an email or a phone call. And no commitment, no promises, just a simple conversation to get started is all it takes. Find out more about your Kelowna Realtor, get to know the areas they've worked in the past, the clients they have, the experience in the city. This is more than finding a professional. This is about developing a relationship. Get to know the experts in real estate and how they can help you to make your best decision for your family. They get to know your needs, your lifestyle, your family, and use all of that to determine the best course of action for you. Everything is tailored to your needs so that you come out ahead. Contact us today to start your conversation with the top Kelowna realtors today.