Kelowna Townhouses For Sale, things you need to know.

Kelowna has developed a reputation, earned or not, that everyone here is interested in buying a home. As real estate professionals, is that what we see? Not at all. This is certainly a city renowned for having incredible homes, but we also see a great number of people looking for Kelowna townhouses for sale. And when you really start to notice it, you'll see that there are incredible opportunities all over for the townhouse buyer. It's a unique choice that perfectly suits young families, those looking to downgrade, and those wanting to get into a second summer home. Townhouses for sale in Kelowna have become one of the hottest searches, at least from our perspective in real estate.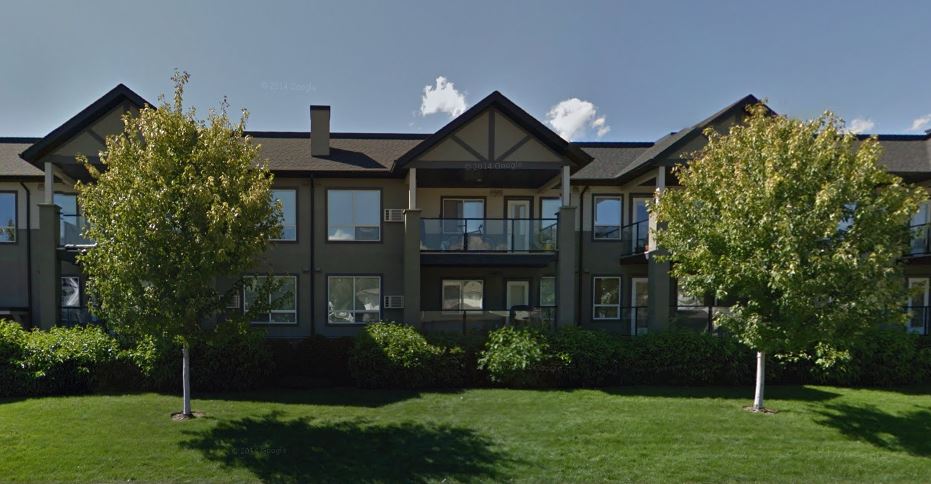 The landscape is changing for options, and that comes with a shift in perspective about the best option for your family. Let's examine how a townhouse in Kelowna might be the answer to the question that you never knew you were asking.

Why Should You Look For Townhouses in Kelowna?
"Should I look for a condo or a townhome?"
This is a question that we get asked a lot. In this scenario, we find that there are a couple main reasons that you've looked at townhouses for sale in Kelowna. First and foremost, we see people looking at the price as the main factor. Owning a home is just so expensive. It's not for everybody and it can be a real drain on your tight budget if you're not able to come up with the down payment or monthly mortgage costs. Townhouses offer a cheaper option for the average homeowner, those who aren't yet ready to step into the massive decision to own a full-sized detached home. Both the condo and the townhome offer some relief in the monthly repayments as well as the full benefit of owning your own place. And I don't think there are a lot of our clients who understand the significant increases in utilities and maintenance costs with a detached home. It's not just the "sticker price" on the listing that matters. It's all the bills and repair costs that can really add up if you're not prepared for them.
We highly recommend either the condo or the townhouse for the client that is concerned about the rising price in homes. But why do we steer our clients toward townhouses? Simple. It's about ownership.
While condos in Kelowna are nice and pleasant, for many, they feel like a temporary place, an in-between home that never really feels permanent. The difference in a townhome is that you are the owner of that place. We like to say that townhouses have the word "houses" in there for a reason. Although they may be part of a row of homes, the townhouse is a fully independent place of your very own. No condo fees. No pesky associations to deal with. No regulations about parking or booking the function rooms. The townhouses for sale in Kelowna are an opportunity to own your own place, at a fraction of the cost.
What Are The Benefits to a Townhouse in Kelowna?
One of the options which we touched on is the privacy you get in a townhouse. The place is entirely your own, and although you may share a wall or two, you have autonomy within your own place. Condos have the common areas and hallways that can create a sense of shared space, nothing entirely your own. For many, that's a deal-breaker which is why we turn them to the townhouses around the city. It's your private entrance, your own yard (if available), your own parking space, and your own identity. That's the balance of affording your own place while maintaining a sense of privacy that people value about a townhouse.
Another benefit to buying a townhouse is that you can often live in the community of your choice without the costly price tag of a home. Many communities around the city, like Glenmore, Lower Mission, and even over in West Kelowna, have a focus on the single-family home, making it feel exclusive to detached home owners. But as developers and construction companies look for new ways to add to the population of homes here, the option of townhouses presents a good solution. It allows for several families to live in a small footprint in the existing neighbourhoods around the city. You don't need excessive space to construct new homes. In fact, just on the outskirts of South Mission, you'll find a new planned community of Kettle Valley. It's being touted as the hottest upcoming area in the city, and there you'll find planned a whole range of townhouse options, allowing you to live in this desired community while still maintaining a reasonable budget for your home.
Who Is Buying Townhouses Around Kelowna?
There isn't really a subsection of people that clearly are in the market for townhouses for sale in Kelowna. When someone walks through our doors, there is no way of really guessing the type of people that are going to asking about townhouses. That's because we find that nearly every type of person is looking at townhouses for an option for their new home.
First, we find the vacationers, those who are looking for the right spot in Kelowna to meet their needs during the summer months. They don't want the hassle of a full-sized home when Kelowna isn't their first residence. The townhouse presents an attractive offer. It's cheaper. It's still very private. There are excellent options all over the city. Those who need a second property look for townhouse opportunities because they allow visitors from all over the country to play in Okanagan Lake, shop the Cultural District of downtown, and tour around the best wineries of the region. You can play in Kelowna, and live here part-time, all without costing an arm and a leg. Plus, many of these vacationers rent out their place during the months they aren't there, making a good income while they are away
Second, the townhouse shoppers are young families and couples. They want to get in on the real estate game but aren't yet stable enough to make the Big Purchase of a brand new house. The townhouse is a good stop for those who want to save money and still live in a place that they can live in for many years. Townhouses for sale in Kelowna offer those just starting out a place of their own much sooner than if they waited for a detached home to come on the market.
Third, we also have the older generation of home buyers, those who already own a house and want to downgrade into something more manageable. That's how it happens with families, children eventually move out, some later than you might prefer, but you'll soon have a large house with no one to fill it. The townhouse option really appeals to those who are tired of the caring for the massive yard, paying the large utility bills, and heating a house that has no one in it. Townhouses fill that need very easily for a smaller place while still retaining privacy and ownership of your own property.
• Type: Elected city council
• Body Kelowna City Council
• Mayor: Colin Basran
• MP: Stephen Fuhr
• MLAs: Steve Thomson, Norm Letnick
Area
• City: 211.82 km2 (81.78 sq mi)
• Metro: 2,904.86 km2 (1,121.57 sq mi)
Elevation: 344 m (1,129 ft)
Population: 127,380
• Density: 601.3/km2 (1,557/sq mi)
• Urban: 151,957
• Metro: 194,882
Time zone: UTC-8 (Pacific Time Zone)
Where Can I Find The Best Kelowna Townhouses?
As you can tell, the best townhouses are all around the city. We have plenty of options to show you all around, so simply point out the neighbourhoods that you'd like to see and we'll have something ready to show you. Looking for something closer to the action, the life of the city in downtown Kelowna? Townhouses for sale are always popping up around this area so we have some incredible options for you. Maybe you want something a little farther out with access to the water? Let's look at Lower Mission for some townhouses that will blow you away or across the water at West Kelowna Estates.
No matter your preference, your situation, or your budget we can suggest some beautiful townhouses for sale in Kelowna. It's the right place for you and it's just waiting for you to say yes. Start a conversation with one of our helpful staff today to help you find the right Townhouses for sale in Kelowna BC. Call today.